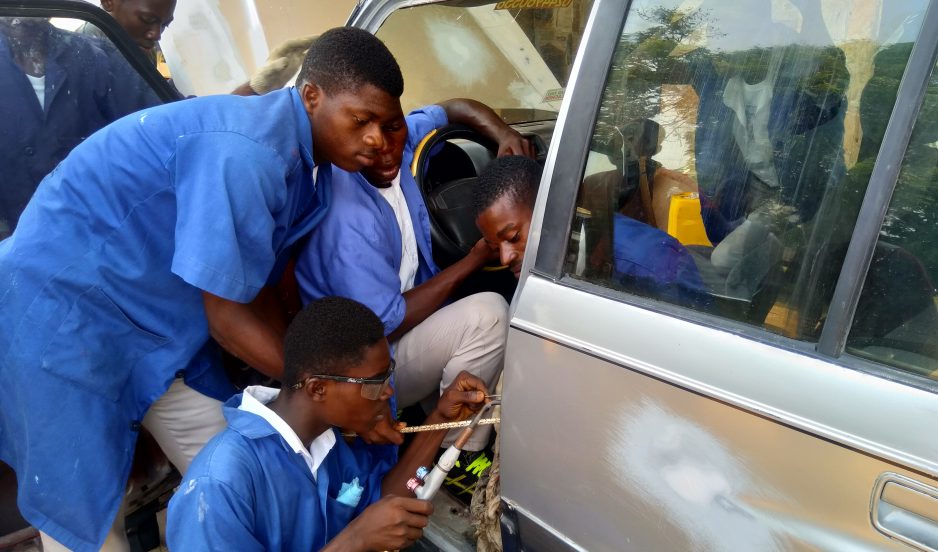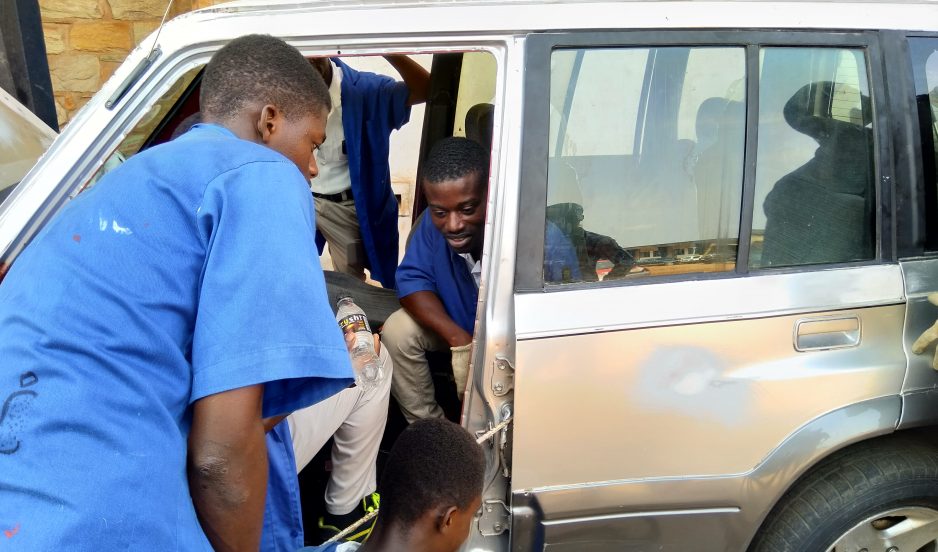 The course involves metal work, welding, frame and wheel alignment and spray painting. The duration of the course is three years and upon completing the course students are awarded an intermediate certificate of the Ghana Education Services; Now called certificate II. The entry requirement is Basic Education Certificate.
UNIT OF INSTRUCTION
Gas Welding, tack, butt, lap fillet and spot welding; surface, butt, lap and fillet brazing; cutting, arc.
Basic Metal Work cutting, bending, raising, shrinking, filling. Panel Replacements, dismantling, servicing and aligning deck and door and assemblies, door and quarter panels.
Collision and Rollover Repairs- estimating; repairing fender, front end and side; aligning body shell, fitting windows and windshield; repairing roof panels,
Refinishing- sanding and priming, preparing material masking, matching and mixing, spraying [lacquer enamel], drying, stripping, feather-edging.
Trim and Upholstery- removing and installing trim, handles, lights; cleaning upholstery sewing, spicing and cementing fabrics; removing, sealing and installing glass.
Frame Repair and Alignment- repairing damaged frame horns; swayed, mashed, sagged and twisted frames; replacing cross members.