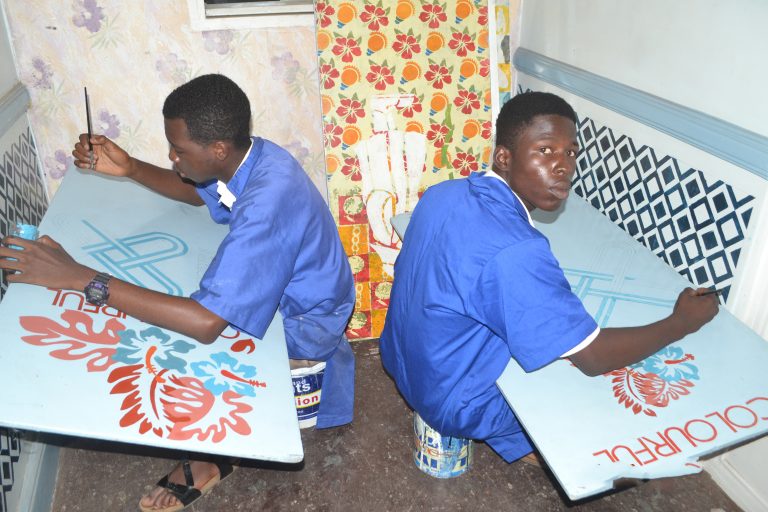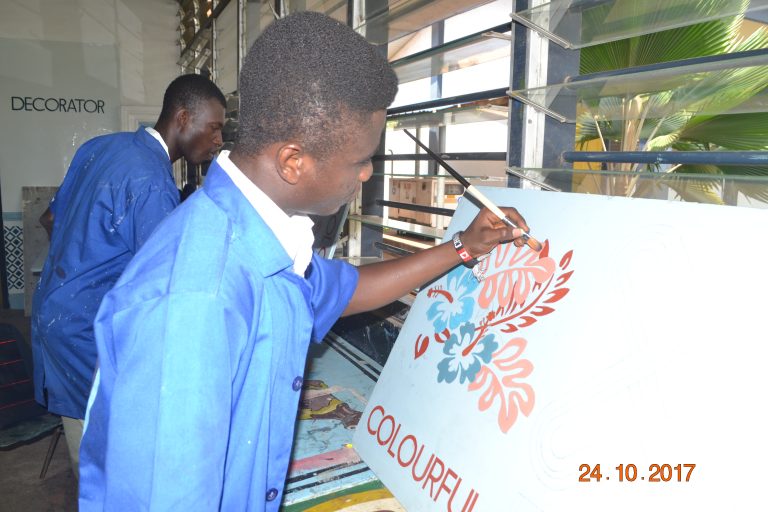 UNITS OF INSTRUCTION
PLAIN PAINTING: –
Tool and equipment-description, uses and care.
Surface preparation of substrates-plaster, wood, plastic, iron and steel etc.
Selection of surface coatings.
Sequence and application techniques.
COLOUR THEORY: –
Basic colour theories Munsell and bs4800.
Different types of harmonious schemes.
Effects of natural and artificial light on colour.
Colour mixing.
Safety colours.
SIGNWRITING: –
Construction of different type faces i.e. stroke thickness, spacing and layout,
Posters
Signboards
Banners
Screen printing.
PAPER HANGING: –
Identification description, uses and care of tools
Surface preparation
Types and uses of preparatory papers, decorative paper, relief and emboss paper.
Adhesive types and uses.
Hanging techniques – shading, trimming, matching, plastering, handing and smoothing
SPARYING: –
Parts of spray gun and functions
Types of gun and uses
Compressor-parts, function and working principles.
Masking and spraying techniques
Spray defects causes and prevention
Cleaning and maintenance of equipment.
SCAFFOLDING: –
Ladder, trestles, stepladders, ladder brackets etc., – uses
Parts and functions of tubular scaffolds
Types of tubular scaffolds and uses.
Procedure for erection, maintenances, dismantling and storage.
Safety precautions and safety nets.
Types of suspended scaffolds cradles and bonus chairs.
APPLIED DECORATION: –
Object and freehand drawing
Stencils positive, negative and multi plant templates, collage and wall hangings.
CALCULATION: –
Areas and volumes of- square, rectangle, triangle cube, circles, cylinder, cone etc.
Method of measuring units linear, area, volume, allowance for opening and corrugations.
Proportions, percentages average and ratio.
Simple costing of labour and materials. Mechanics of scaffolding simple levers and beams
Quantities and costs of wall and ceiling hangings.
CRAFT SCIENCE: –
Chemical and physical properties of substrates
Environment of influence of substrates.
Characteristics of materials and surface coatings
Effects of the environment of materials and coating
Defects: – causes, prevention and remedy.
CERTIFICATE
Creative Arts Technology Certificate II – Technical Exams Unit.
PROGRESSION
After on or more years of practical or industrial experience a student can pursue the Advanced Craft at some Polytechnics and Technical Institutions.
Higher National Diploma in Graphics in the Technical University