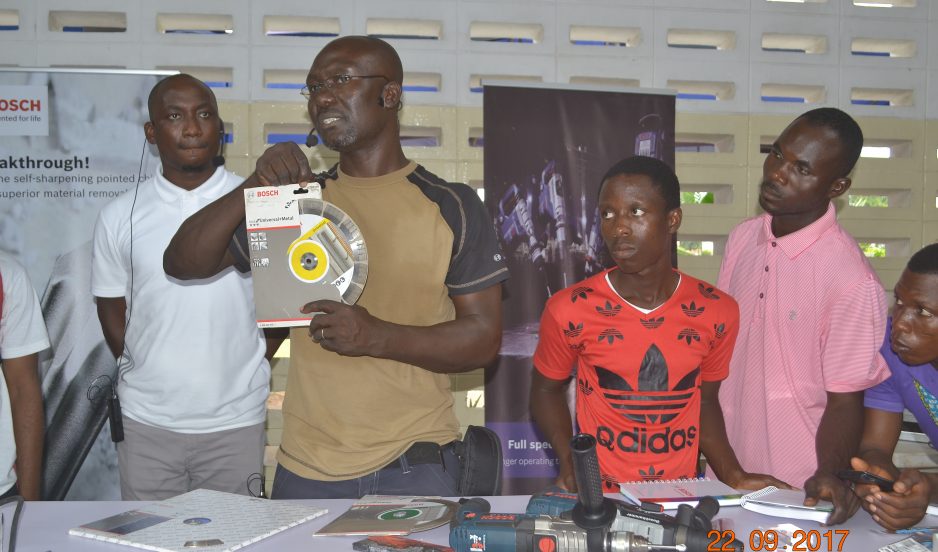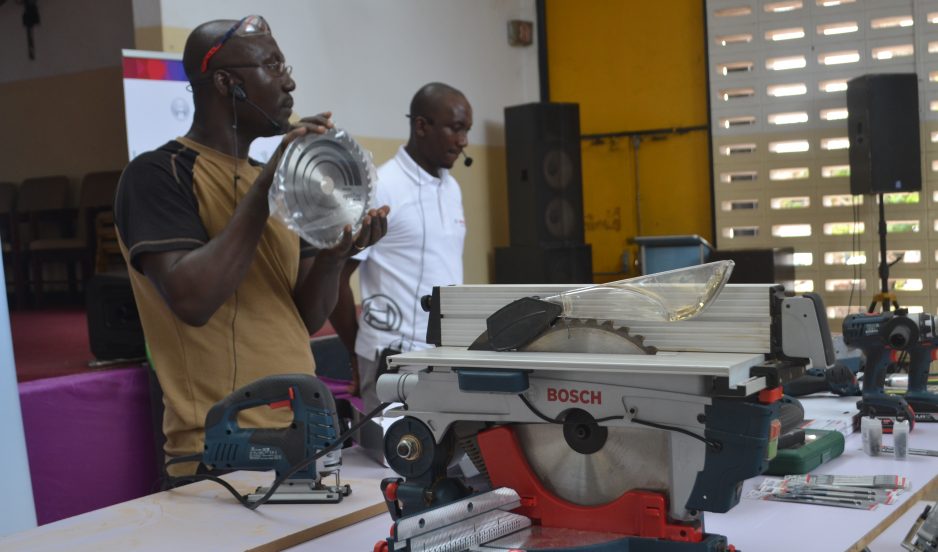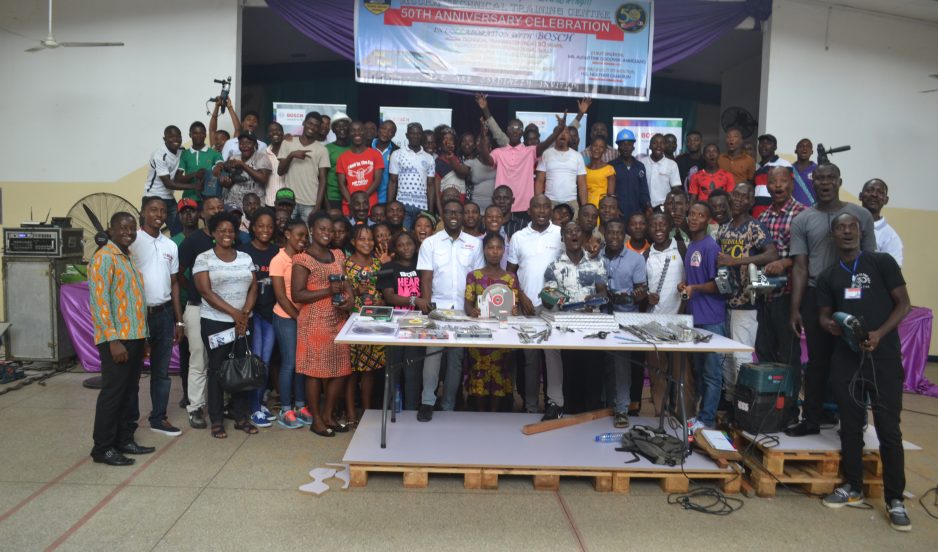 BACKGROUND AND RATIONALE
Faced with the technological and organizational evolution of companies, maintenance interventions on complex systems of production need constant change. Those interventions are more and involved in view of an improvement of the production's economy: optimization of equipment, prediction and prevention of breakdowns management of quality. This improvement is dependent on the organization of maintenance department and quality of its service.
People of Industrial Maintenance skills should be able to come up faster and better informed with solutions than in the past where most problems of mechanisms in production are solved by different personnel. In the meantime, Industrial Maintenance Technicians should be trained to change their attitudes towards choosing preventive maintenance rather than corrective maintenance. In other words, they do not have to wait for a breakdown but prevent it: such pro-active approach to industrial maintenance costs less and increase reliability and life span of equipment for increase productivity.
AIMS AND OBJECTIVES
The scheme is designed to train students who intend to qualify as Industrial Maintenance Technicians at the Part III level. Its purpose is to provide suitable preparation for students, apprentices and other categories of trainees.
The objectives of the programme are:
To train a technically qualified individual who is able to undertake"
Preventive Maintenance (Checks on equipment and realization of scheduled interventions, cynical advice).
Corrective Maintenance (After finding out the reasons of breakdowns, carry out repairs).
Installation Assemblage (Install new equipment or carry out changes).
To train an individual who is able to:
Inform himself/herself and inform his/her partners. Diagnose and find out reasons of breakdowns.
Check and calculate
Dismantle, assemble adjust.
Make and renovate
Use the computer as a tool.
To provide some general related studies background.
Maintenance technicians have to possess a complete knowledge and know – how on most of the technologies used in industry and they need also general knowledge on the course to complete their training (Drawing, Management of Maintenance, Economics, etc.)
COURSE DELIVERY
The course will be delivered in the following modes:
Lecture Activities: Theoretical lessons will be undertaken in classrooms and when necessary in the appropriate laboratory.
Tutorial Activities: Simple experiments and exercise will be undertaken by trainees in the classroom under the supervision of an instructor. It may involve the whole class or smaller groups.
Practical Activities: Practical exercise will be undertaken at the institutional level by trainees as a group or in smaller groups as may be convenient and most effective. Other practical exercise would be carried out on the job in industrial establishments.
TRAINING PROGRAMME AVAILABLE AT THE INDUSTRIAL MAINTENANCE DEPARTMENT
TRAINING PROGRAMMES IN INDUSTRIAL ELECTRICITY
INDUSTRIAL ELECTRICITY LEVEL 1
Topic outline:
Lectures: Direct and alternating currents, static, magnetism and electromagnetism.
– Electrical installation (general points, safety of persons)
– Measurement methods and tools (including oscilloscope), errors and counting
Practical – Measurement of voltage / current active/reactive power, power factor, period/frequency
– Use of analogue and digital measuring instruments (analogue and digital multimeter, digital power meter, oscilloscope).
TRAINING PROGRAMMES IN MECHANICS
MECHANICAL 1
Level 1 is made up of theoretical course and practical exercise.
Topic outline:
Assembling, straight ling.
Rotation guiding and linkage.
Transmission by belt, chain, cylindrical gear with straight teeth, bevel gear, worm and worm-wheel gear, universal flexible coupling and by propeller shaft.
Variable speed pulley drive.
Reading of drawings and metrology are also studied at this level.
MECHANICAL 2
The practical works done in level 2 are carried out machines being used in industry, and are based on the main topics of level 1, thus putting the trainee in a real situation of industrial maintenance.
Detailed treatment is given for instance, to the methods of mounting bearings (ball bearings, tapered roller bearings etc.) and those for seals, and for unit such as reducers with pinions, etc.
As in the level 1 (but at a higher level) reading of drawing and metrology are included.
METROLOGY
Topic outline:
Introduction to metrology.
Measuring tools, maintenance and care for measuring instruments
Linear and angular measurements, indirect (comparative) measurements.
Checks for flatness, squareness, concentricity and parallelism. Screw threads.
Measurement of surface finishing.
INDUSTRIAL ATTACHEMENT (Second Year)
Students go on industrial attachment for a period of 12 months (including one-month holidays after the first-year training in the institute. Their institution will help them in the search and choice of the host company in relation to the subject treated.
During this period, the students will be expected to practice on specific task related to the course they are pursuing. These activities will be closely monitored by the supervisor in their companies and the instructors of their institute (one meeting per term at the institution, and visits on site by the instructors).
A record of attendance and daily work schedule or tasks performed by individual students will be kept for the period that the students will be on attachment. This document, as well as the report would be considered during selection of students for level II.
4. ENTRY REQUIREMENTS:
a. The selection of student for the course is at the discretion of the Head of the Institution. However, the course will be open to students who have completed:
i. S.H.S. Certificate with either Technical or Science background.
ii. Advanced Craft course in Mechanics or Electricity.
iii. Technician Part 1 course in mechanical and electrical engineering.
iv. 'O' level and A level with Mathematics and Science background.
b. Practicing Technicians and Engineers may take the course on modular basis.
Such candidates may be exempted from the following:
Related studies
Course work assessment
Industrial attachment programme.
DURATION AND NATUREOF THE COURSE
The course is run in three (3) years duration. The first and third years which will be levels I and II respectively which will be institutional training while the second year will be spent on practical attachment in industry. By the end of the three years of studies, the trainees should be able to diagnose and to solve in most cases, all kinds of maintenance problems in industry. For this purpose, they should acquire sufficient practical and theoretical knowledge in various technical disciplines of the programme.
Units of Instrument
The course comprises:
Technological studies b) Related studies
Electricity i. Mathematics
Hydraulics
Industrial drafting ii. Statistics
Industrial electronics
Maintenance schedules Enterp. iii. English and Liberal studies
Mechanics Management
Pneumatic Environment iv. Economics
Refrigeration and Air-conditioning
welding
The following contain details of various components of courses:
First a forecast of time duration in every discipline, second, the general objectives that each student should attain and there, the main areas to study the course for attaining those objectives.
TRAINING PROGRAMMES IN PNEUMATICS
PNEUMATICS LEVEL 1
Topic Outline:
Basic pneumatic principles.
Pneumatic components, their symbols and functions
Diagrams and set-ups of basic pneumatic circuit.
Checking and adjustment of pneumatic parameters.
Air treatment and air distribution
Simple maintenance rules and safety rules.
PNEUMATICS
Topic treated:
Analysis of complex pneumatic installations
Set-ups, modification and adjustment of applied industrial pneumatic circuit
Logic components employed in automation
Diagnosis (troubleshooting) of failure and subsequent repairs.
Modification and renovation of pneumatic installations.
TRAINING PROGRAMMES IN HYDRALICS
HYDRAULICS LEVEL 1
Topic outline:
Basic hydraulic principles.
Basic components, their symbols and functions.
Diagrams and set-u of basic hydraulic circuits
Checking and adjustments.
Simple maintenance rules and safety rules.
The department has provided a lot of training for staff of many major industries in the country including VRA, Tarkwa Goldfields, Akosombo Textiles, The Breweries, Food processing Companies, etc.
HYDRAULIC LEVEL 2
Topic outline:
Hydraulics and electro-hydraulic devices.
Automatic circuits
Set-up, modification and adjustment of applied industrial hydraulic circuits.
Maintenance of hydraulics installations.
HYDRAULICS LEVEL 3
Topic outline:
Complex hydraulics installations.
Diagnosis of failure, troubleshooting, repairs and overhauling.
Modification and renovation of installations.
Recording maintenance operations.