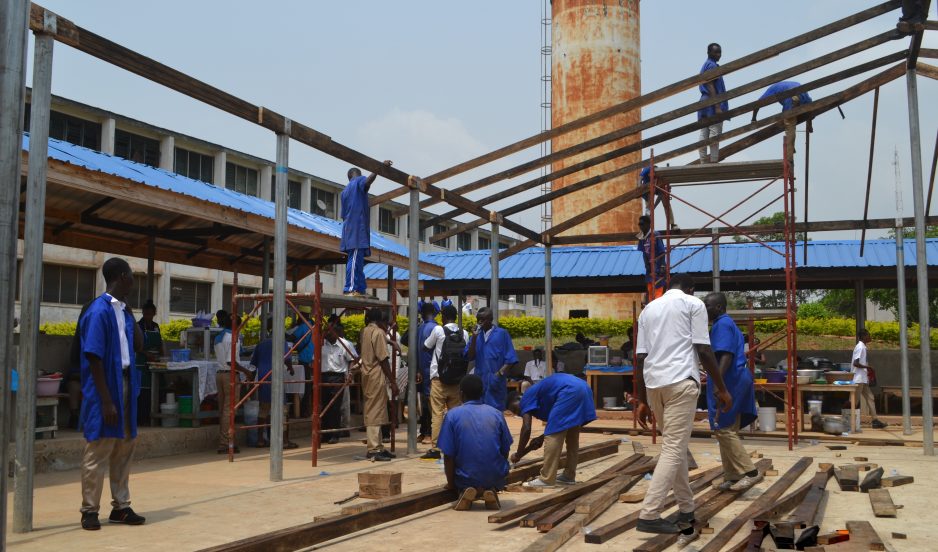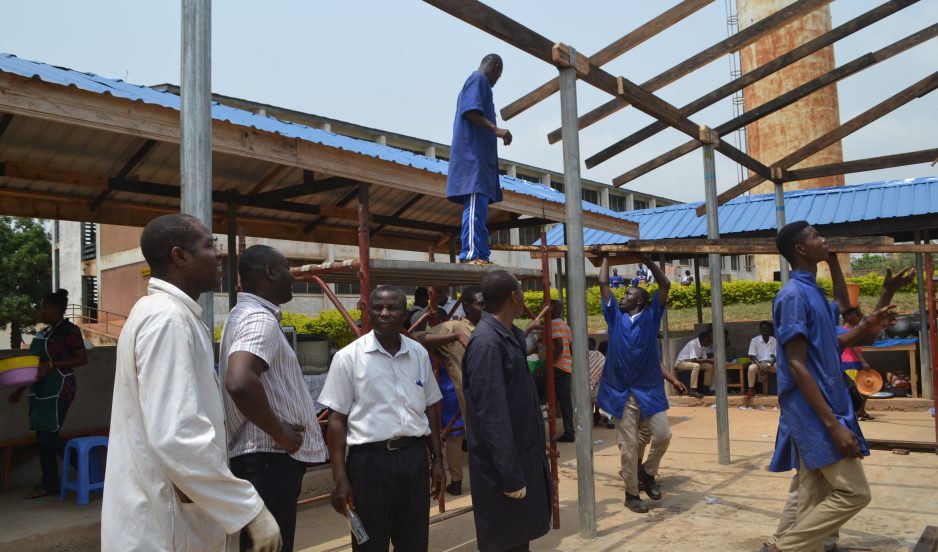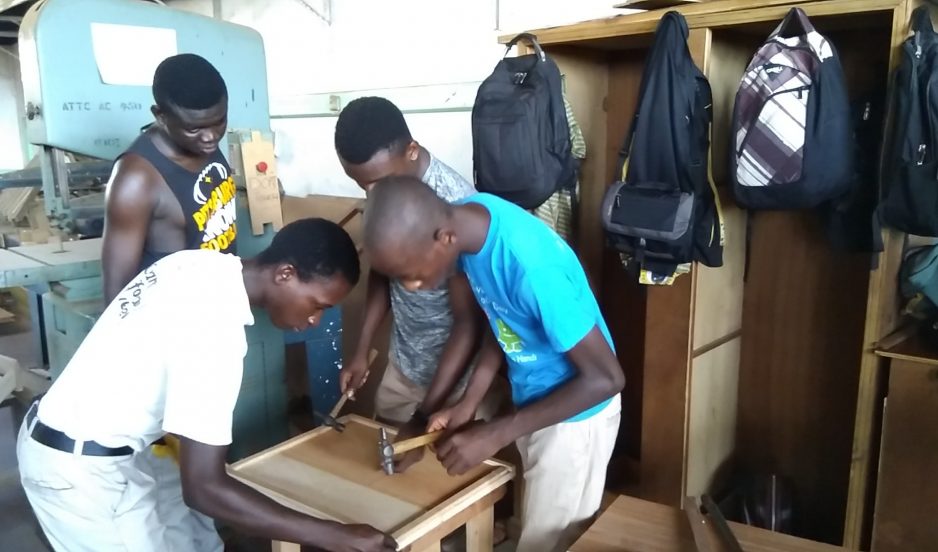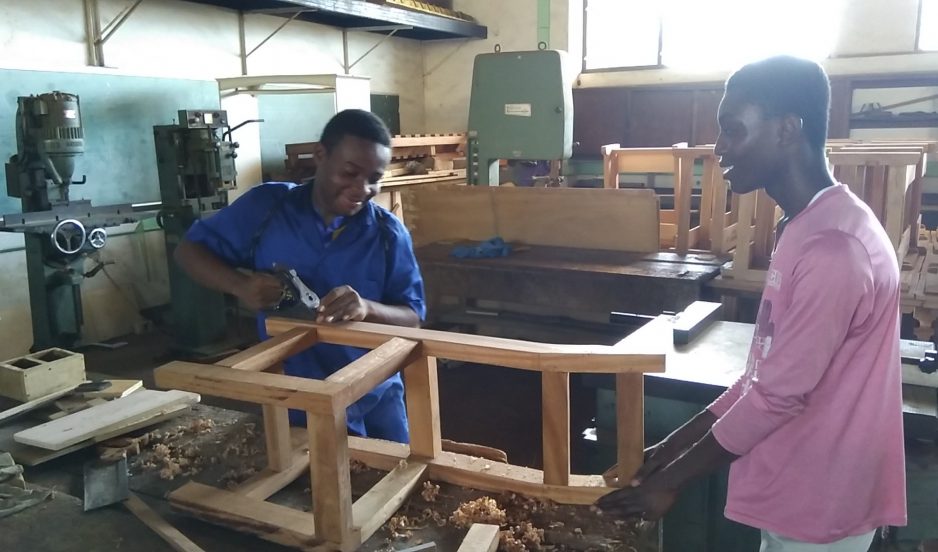 Wood is used as the principal material for carpentry and joinery is a building course. Carpentry aspect of it deals with building construction from foundation to roof top. Basic surveying and leveling is part of carpentry.
The joinery aspect deals with furniture and cabinet making including coffins, interior and exterior finishes. This is done in workshop using hard tools and machines and needs good finishing. Spraying of items is part of joinery work.
UNITS OF INSTRUCTION
BASIC OPERATION:
Safety precautions and regulations in workshop.
Description, use and care of basic wood working hand tools.
Woodworking machines
Portable power hand tools.
Timber technology and materials
Preparation of material by hand and basic woodworking joints.
Preservatives and finishes.
Adhesives
Blueprint reading and scale drawings
BUILDING LAYOUT AND FORMWORK CONSTRUCTION
Interpretation of working drawings
Setting out for a small house
Basic surveying using dumpy levels, water level, plumb bob etc.
Construction of formwork for footings, foundation, walls, columns, beam, floor, slabs concrete stairs, pre-cast mould, arches profiles.
Site hoarding and fencing, site building, timbering to shallow trenches.
GENERAL FRAMING
Laying out, cutting and erecting a gable roof, hip roof, flat roof, intersecting, roof, lean-to-roof, roof trusses
EXTERIOR FINISH
Application of roof coverings, cornice construction
Gable and finish and gable ladder,
Types of eave and construction
Construction and installation of exterior window and door frames, door linings.
Exterior door construction, hanging doors and fittings sash, wooden stair construction.
INERIOR FINISH
Interior door construction
Baseboard construction and fixing
Construction and installation of kitchen units.
Iron monger
Wall paneling, partitions
Construction of cupboards, wardrobes
TRADE CALCULATIONS AND SCIENCE
Force, and the mechanics of timber
Moments, levers, mechanical advantages; pulley systems, reactions is simply supported beams
Force diagrams, parallelogram of force
Timber calculations-volume in (m3) area in (m2) linear in (m) standard sizes.
Determination of rise and going from total rise and total going. Twice the rise plus going equals 550mm to 700mm, (2R+G =550 700mm)
Wages, bonus and incentive schemes, percentage, losses in cutting and costs of waste, simple estimates and costing method.
Weathering-in windows, sills external doors, capping.
Insulation materials for sound and thermal, porosity, damp-roofing courses.
CERTIFICATE:
G.E.S Certificate II – Technical Exams Unit
PROGRESSION
After Intermediate students work for a year or two in the Industry-students can proceed to do advanced courses and continue to pursue the Technician programmes as follows;
Construction Technician (C.T.C) I
Construction Technician (C.T.C) II
Construction Technician (C.T.C) III
All these are avenues for advancement up to the Higher Nation Diploma in Building Technology and beyond.